Morons Podcast: Five books to read
In the most recent episode of the Morons podcast, Jon Mackenzie, Nico Morales, Alex Stewart and Seb Stafford-Bloor discussed the craft of football writing in extensive detail.
After the discussion, Alex suggested that each of the conversationalists offered five books – two in football, three in other sports – that they thought were good representatives of the best kinds of sports writing. Here is that list:
Alex Stewart – Director of Strategy & Sales at Tifo
Football:
The Ball Is Round – David Goldblatt: Football in one book, really. Goldblatt is an unflinching social historian, as seen in his work on the changes in the English game, and this book is essential reading for anyone who wants to understand the background to football, its roots, social importance, development and, finally, its ascension to the most important sport in the world.
Brilliant Orange – David Winner: This book shows what you can do when football is used as a frame of reference to tease out understanding of other issues. Winner uses the evolution of Total Football and the great Dutch side of the 70s to look at changes to Dutch society, as well as art, architecture and urban planning, and commerce. It's the best book about football that's almost not about football at all.
Honourable mentions: Karl Ove Knausgaard & Fredrik Ekelund, Home and Away; ed. Jethro Soutar and Tim Griven, The Football Crónicas; Justin Bryant, Small Time: A Life in the Football Wilderness; Ronald Reng, A Life Too Short; Eduardo Galeano, Football in Sun and Shadow; Jonathan Wilson, The Outsider.
Non-Football:
Secretariat – William Nack: Nack, who died recently, is one of the great American sportswriters and he does justice to the Triple Crown winner Secretariat, possibly the greatest ever race-horse, in this beautiful book. It's a sweep of American history, the sport itself and the people who took part in Secretariat's career, but mostly it's about the incredible beauty and athletic brilliance of the horse.
Levels of the Game – John McPhee: Tennis, with its rivalries and the focus on two or four players on court, is built for great sports writing. McPhee, one of the finest all-round non-fiction prose writers on any subject, looks here at Arthur Ashe and Clark Graebner's 1968 U.S. Open semi-final, but through the match, and the players' differences, explores race, politics and society in America.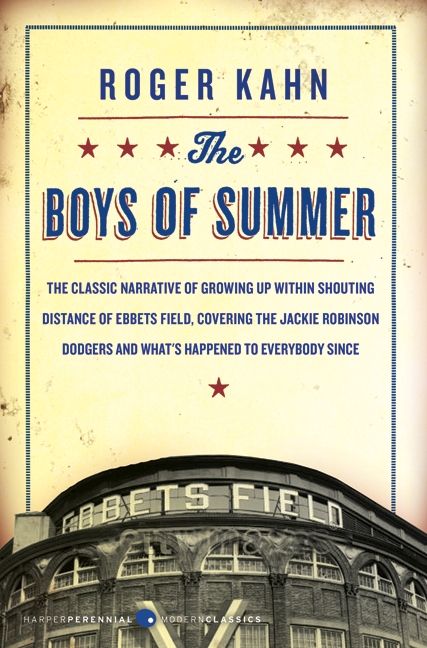 The Boys of Summer – Roger Khan: Khan was a beat reporter who covered the superb Brooklyn Dodgers, the team that first broke down racial barriers by playing Jackie Robinson in 1947. Khan follows the side and then writes about what became of the team as they grow old in retirement. It's at times sentimental, but it's beautifully written and thoroughly engaging.
Honourable mentions: David Foster Wallace, 'Tennis Player Michael Joyce's Professional Artistry as a Paradigm of Certain Stuff about Choice, Freedom, Discipline, Joy, Grotesquerie, and Human Completeness', from A Supposedly Fun Thing I'll Never Do Again; Gideon Haigh, Mystery Spinner; ed. David Remnick, The Only Game in Town: Sportswriting from The New
Yorker; Anna Krien, Night Games: A Journey to the Dark Side of Sport; Dean Oliver,
Basketball on Paper.
Seb Stafford-Bloor – Content Editor at Tifo
Football:
Provided You Don't Kiss Me – Duncan Hamilton 
Hardly original, but still so readable. More than any other quality it shows how to treat a subject fairly – to portray him in a sympathetic and often humorous way, but to not avoid confronting the obvious personality issues. Clough was evidently a brilliant, charismatic man, but he was also contrary, prone to great outbursts of temper and deeply flawed. So this is funny and memorable for all the right reasons, but it's also extremely balanced.
The Glory Game – Hunter Davies
I suppose this has special resonance with me given who I support but – honestly – there's something here for everyone. Davies was given unprecedented access to Tottenham's dressing-room for the 1971-72 season. The results are strange: the whole book is written in quite an odd tone, but still compelling. There's the sense throughout that the players aren't quite sure what Davies is doing there, or that they've assumed that he's bound by some footballers' omertà, so they're surprisingly forthcoming – and, actually, the Glory Game is probably one of the founding reasons behind the current distance between the game and its media.
Non-Football
Paper Lion- George Plimpton
Quite dated now, both in the way it's written and in the sport it portrays, but still fascinating on account of its novelty. Plimpton embeds himself in a Detroit Lions training camp in 1960s and recounts his experience. Again, a bittersweet read given the reader's knowledge that it would never, never be allowed to happen again.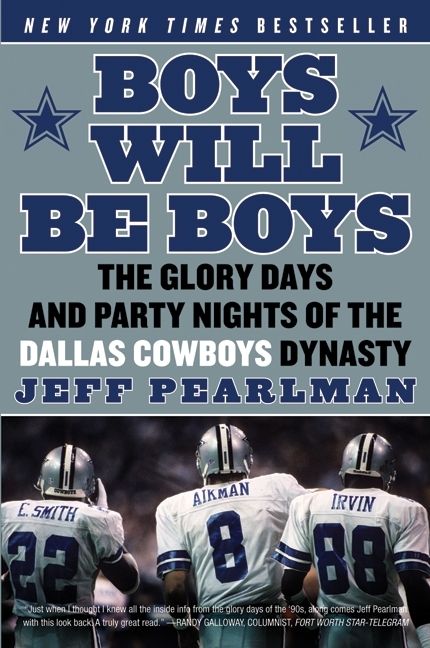 Boys Will Be Boys – Jeff Pearlman
My guilty pleasure. It's by no means a literary masterpiece, but the depth is staggering. Pearlman tells the story of the Dallas Cowboys' post-Landry malaise – Jerry Jones' purchase of the franchise, Jimmy Johnson's arrival – and their rise to winning three Superbowls. It's salacious, of course, and some of the nightlife stories have to be read twice to be believed, but in the abstract it's an interesting account of what fame, money and success can do to people.
After Friday Night Lights – Buzz Bissinger
The original is wonderful, but who hasn't read it? This isn't really a book in its own right, more an extended essay: Bissinger goes back to Texas to visit Boobie Miles. The two kept in contact after the book was written in the 1980s and Bissinger was actually one of the few people to support Miles after his injury – financially and emotionally. It's very affecting: there are plenty of people in Odessa who still resent FNL by all accounts and took issue with the way it portrayed their community and it's certainly not unusual to hear of authors milking topics for their own purposes before abandoning them completely. Evidently, that isn't the case here.
Jon Mackenzie – Football Editor at RealSport/Gfinity
Football:
Games without Frontiers – Joe Kennedy
Although football is a global obsession, it is not always obvious to us why this is the case. In this book—part travelogue, part sociological musing—Joe Kennedy begins answering this question, suggesting that football is as much about 'melancholy, arranged around a sense of loss' as it is about anything positive. Page by page, Kennedy carefully deconstructs the phenomenon of football showing how it simultaneously uses and is used by the societies within which it finds its context.
The Damned United – David Peace
David Peace's stream of consciousness novel traces the life and times of the enigmatic Brian Clough through his turbulent 44 days at Leeds with regular flashbacks to his time at Derby County. Although it has been criticised for its negative slant with respect to the future European Cup-winning manager, Peace's work gives as good an example as any for how football can be used as a literary medium.
Non-Football:
Underworld – Don DeLillo
Another novel, Don DeLillo's Underworld contains one of the most breath-taking introductions in English literature, DeLillo recounts Bobby Thomson's 'Shot that was heard 'round the world' as the New York Giants beat the Brooklyn Dodgers in 1951. In the hands of DeLillo, the game functions as a metaphor for the rise of the atomic age: the baseball—the physical spheroid itself—standing as a cipher for the bomb – the objet petit a that would command so much attention during the Cold War years.
Beyond a Boundary – C. L. R. James
'What do they know of cricket who only cricket know?': this is the question with which C. L. R. James begins his memoir Beyond a Boundary. Self-described as 'neither cricket reminiscences nor autobiography', the Trinidadian Marxist intellectual James moves from the cricket pitch 'beyond' the boundary to talk about the social implications of the game. 'Cricket', he writes, 'had plunged me into politics long before I was aware of it. When I did turn to politics, I did not have too much to learn.
The Sweat of the Gods – Benjo Maso
If David Winner's Brilliant Orange offers a sociological elucidation of football, Benjo Maso's The Sweat of the Gods applies a similar hermeneutic to the world of cycling. Maso, an academic sociologist himself, teases out the trifecta of the cycling tour: the media, the industry sponsors and the cyclists themselves. In the end, this elegant book offers a compelling history of the sport, the Tour de France in particular.